"SPIES: SECRETS FROM THE CIA, KGB,
AND HOLLYWOOD"
At The Ronald Reagan Presidential Library, February 16 ' July 14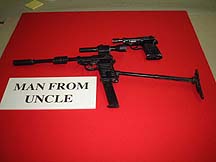 (SIMI VALLEY, Calif.) ' Ever since Benedict Arnold's famous betrayal of his country, the public has held a particular fascination with the secret lives of spies. In this tradition, we invite you to come in from the cold this winter to take an inside look at our nation's history of intelligence gathering and clandestine operations as the Reagan Library presents: Spies: Secrets from the CIA, KGB, and Hollywood. Techniques, high-tech gadgetry and unbelievable tales of espionage will be on exhibit at the Ronald Reagan Presidential Library and Museum February 16 through July 14, 2002. Discover the central role played by America's secret agents and the untold stories of their bravery and courage.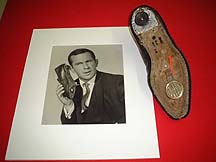 "This exhibit is a great way for visitors to get a behind-the-scenes perspective of how intelligence is used to assist the government in making informed decisions vital to national security," said Reagan Library Director Duke Blackwood. "We've combined the real with the surreal to make this a memorable learning experience for the visitor."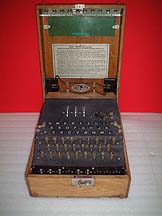 Visitors will enter the secret world of spies as they tour through collections from the CIA, the National Archives, and renowned espionage authority Keith Melton. As a complement to the real story of espionage, examples of Hollywood's version of secret agents will also be displayed, including props from 007, the shoe phone from Get Smart, and items from the "Spy-Fi" collection, an entertaining look at how Hollywood viewed intelligence work during the Cold War and beyond, on loan from Hollywood Screenwriter Danny Biederman.
The Ronald Reagan Presidential Library and Museum is located at 40 Presidential Dr. in Simi Valley, California. Public hours are from 10:00 A.M. to 5:00 P.M. daily. The Museum admission fees are $5.00 for general admission, $3.00 for seniors 62 and over, and free for children 15 years of age and under. The "Spies; Secrets from the CIA, KGB, and Hollywood" exhibition opens on February 16, 2002 and runs through July 14, 2002. For more information, the public can call 800.410.8354.